Their new Chromatics collection is full of different patterns and hues, so there's something for every style. Whether it's a bold, vibrant look or one that's more subdued, Chromatics has you covered. The selection of solids and drapery fabrics that Trend offers is incredibly extensive with a variety of sheers, prints, wovens, embroideries and upholstery fabrics to choose from.
Take the pattern to the walls with Jaclyn Smith or Vern Yip's wallcoverings for Trend. This selection of charismatic wallcoverings is perfect for layering with the fabrics for inviting interiors that fully embrace the power of pattern.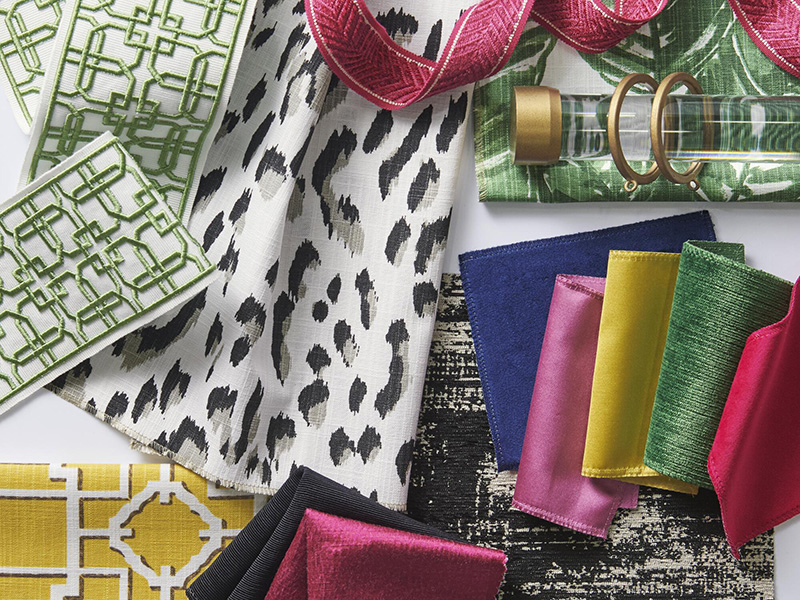 Finish your design with trimmings and decorative drapery hardware! Trend's collections of trimmings explore tapes, cords and more that beautifully highlight pillows, draperies and other designs. Their hardware selection offers a wide range of colors and styles to complete your window designs, making it simple to find the ideal final touch.